Transformation & Program Management
Agility and flexibility. Organisations must be prepared to adapt themselves to changing circumstances. Boer & Croon can help with this, so as to remain relevant and future-proof. Transformation & Program Management according to Boer & Croon: no reports, but seeing to it that change takes place and that the results are what you are seeking.
Jaap Heeringa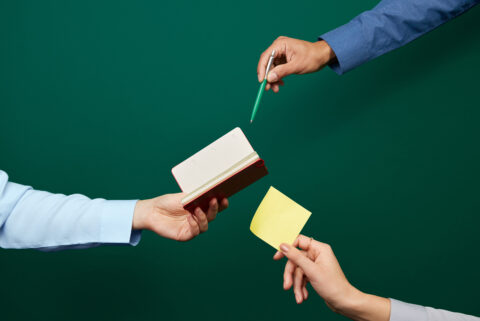 Transformations change the way organisations leverage their people, processes, technology and physical infrastructure in order to achieve objectives and accommodate developments in the market. This kind of transformation program impacts the entire organisation.

Which is why it is so important that everyone should be involved. And that, during the transformation, day-to-day business can continue as per usual and revenue is not put under any pressure.

These are issues that not only concern commercial organisations. They are also the order of the day in the (semi) public sector.
THE TEMPORARY ENGINE FOR CHANGE
Boer & Croon has a great deal of experience with transformation and program management. We do not write hefty reports, but start working in partnership with the client from day one. Boer & Croon delivers results, but leaves the ownership with the core of the organisation.

By leveraging our knowledge, experience and drive, we implement the changes you want to see, together with the people from your own organisation. This is how transformation is anchored in a sustainable way. Our approach is people-oriented. It is only then that a transition can succeed. We cannot do this alone; in fact, that's not what we want.

For us, only one thing counts: a result that is sustainable. Boer & Croon is the temporary engine for change.

Our goal is that the whole organisation embraces the transformation
TYPES OF TRANSFORMATIONS
Business transformation: an across-the-board improvement of the organisation to boost results or to respond to new market developments. Or adapting the organisation after a merger, takeover or divestment of a part of a business. These are large-scale transformations, in which it is important that the running of a business is not disrupted and that revenue remains on track.
Customer Transformation: a transformation to a customer-oriented organisation.
Organisational Change: an organisation-wide change in the way of working.

No hefty reports, but linking theory with practice
OUR APPROACH TO PROGRAM MANAGEMENT
We work with a small PMO organisation to manage programs.
We work in multidisciplinary teams with our specialists and people from within the organisation.
We work top-down as well as bottom-up and make sure that there is broad support and plenty of inspiration.
We work with clear milestones and manageable blocks and communicate about these clearly and on a regular basis.
We bring the right toolkit to carry out the program management of the transformation, which we use to set up a PMO in no time.
Our program managers have experience in both senior management positions and consulting (thinking and doing). This means that they are used to acting as consultants, but are also familiar with the practical challenges inherent to transitions.
Our people have a thorough command of the most common methods, including Agile, Prince2, Lean and PMO, and they adapt our approach to each type of assignment.
This is how we make transitions successful and deliver sustainable results.
We get it done!
The most effective solution is implemented without interrupting any business operations
People Excellence
People form the heart of an organisation. Only when the mindset, behaviour and skills of people match the ambitions and goals of the organisation can an organisation truly excel. We support organisations in getting people involved and mobilised in the most optimal way. Both in everyday practice and in times of change.
More information
---
Commercial Excellence
The world around us is constantly changing; new market developments, technologies, legislation and ever-faster changing customer needs. Maintaining and/or increasing your market position, revenue, competitive advantage and customer satisfaction are not only daily matters within commercial organisations, but also within the (semi) public sector.
More information
Would you like to know more?