Growth of Boer & Croon Executive Search, Marco Nijenmanting joins YESS
As of 1 June, Marco Nijenmanting is shoring up the team of the Amsterdam-based executive searcher YESS. Before this, he worked for over three years as a partner at Odgers Berntson, the sixth largest player worldwide in Executive Search. Marco has been appointed as Partner and will mainly focus on filling operations and finance positions.

'We're very pleased that Marco has joined us once again. We know him as an energetic and committed colleague with the perseverance of a top athlete', says Edith Koetsier, Partner at YESS. Marco Nijenmanting (Drachten, 1983) is no stranger, as he also worked at Yess from 2014 to 2017.

Things are going well for YESS. Boer & Croon acquired the company in the summer of 2020 and the integration of the business services provider is progressing smoothly. Boer & Croon has a strong position in interim management and management solutions. With YESS - and now with the addition of Marco's experience - its clout in the field of executive search within the profit sector has been further strengthened. Boer & Croon has a solid reputation and name recognition in the Dutch business community. The Amsterdam-based company helps public and profit organisations with business issues such as profitability growth, operational challenges, finance, technology and HR. After resolving a business issue, it is often the case that the management team needs to be bolstered as well. And that is the expertise of YESS.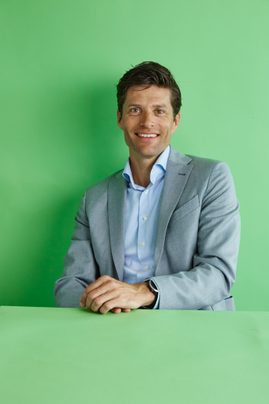 Unique skill set


Boer & Croon delivers up-to-date practical knowledge from the boardroom on strategy implementations and transformations. "YESS adds the expertise needed to ensure that the right person is selected," according to Marco. This work approach originates from the prestigious Egon Zehnder, which founded YESS in 1989. Marco: "Lots of appointments in the business world are made based on irrational arguments, for example, on a person's reputation. Or on recommendations from business relations. 'You have to take this man or woman - he or she can do it.' 'He has done it before,' is what is then claimed. But does the person have the unique skill set needed to move the organisation forward? "Thanks to our years of experience and expertise with (prospective) top-level managers, we can make the right match with the greatest amount of certainty."

From strategy to leadership


"Organisations have a strategy, they want to head towards somewhere. Growth, market share, innovation, social significance. When it comes to executing strategy, leadership is the decisive factor. In his new role, the focus for Marco will be on executive search and interim management issues in the 'Operations Solution' department. Knowledge and networks at companies in these industrial sectors are things he gained at Pon, JDE (Douwe Egberts) and Fairlane, where he worked from 2008 for almost 4 years. In 2014, he started at YESS, before joining Odgers Berntsen to work as a Partner in 2017.

Managing is top sport

"Already during my management traineeship at PON, I chose recruitment and coaching as my work field," states the business expert from Radboud University. "This is where I can use my substantive business knowledge and my interest in people's motives to move organisations and individuals forward and inspire them. It's fantastic to hear after many years that a candidate has managed to make a great step in his or her career thanks to my mediation."

The new Partner of YESS is a laudable endurance athlete who, as a teenager, was able to make the choice for a professional sports career. "Study and top sport don't go well together in my view. Either the sport or the study will end up suffering. I opted for my studies, with the welcome advantage that I could also drink a beer during my time at uni." Still, he racked up quite a trophy cabinet as a semi-professional runner with a 10th place finish at the 2012 NK marathon and who also finished as the 10th Dutch runner at the New York marathon.

"My sport has taught me to focus on the goal, to persevere and to take good care of myself and others. I see these qualities reflected in the contemporary discussions on leadership, where executives want to succeed and are increasingly seeking balance. I enjoy being able to combine my love of sport and leadership in my work this way."